Welcome to Greenline Cleaning Services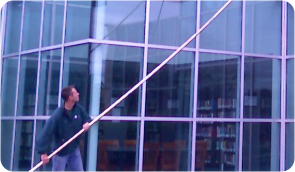 Welcome to Greenline Cleaning Services, we are ethical domestic/commercial cleaning business that provides a reliable and an outstanding cleaning service to customers within Yorkshire region at highly competitive rates.
At Greenline Cleaning Services, we pride ourselves for providing exceptional cleaning services to our clientele. We can offer you an approachable, professional and flexible cleaning service, with guaranteed customer satisfaction.
We specialise in commercial and domestic cleaning and aim to be as flexible as possible to meet the needs of our customers, whilst ensuring each and every client receives a highly efficient service tailored to their needs and demands.
Our Services
GCS offers a range of cleaning services as outlined below, however if there is something more specific that you require, please contact us.
About Us
We provide our customers with professional, experienced and well trained cleaners, as all our employees have been trained to NVQ standard meeting the requirement of CSSA, thus guaranteeing you receive the best possible service.
All our services are carried out in the most apt ethical manner using biodegradable and environmentally friendly cleaning products, in order to reduce any negative impact our work may have on the environment.